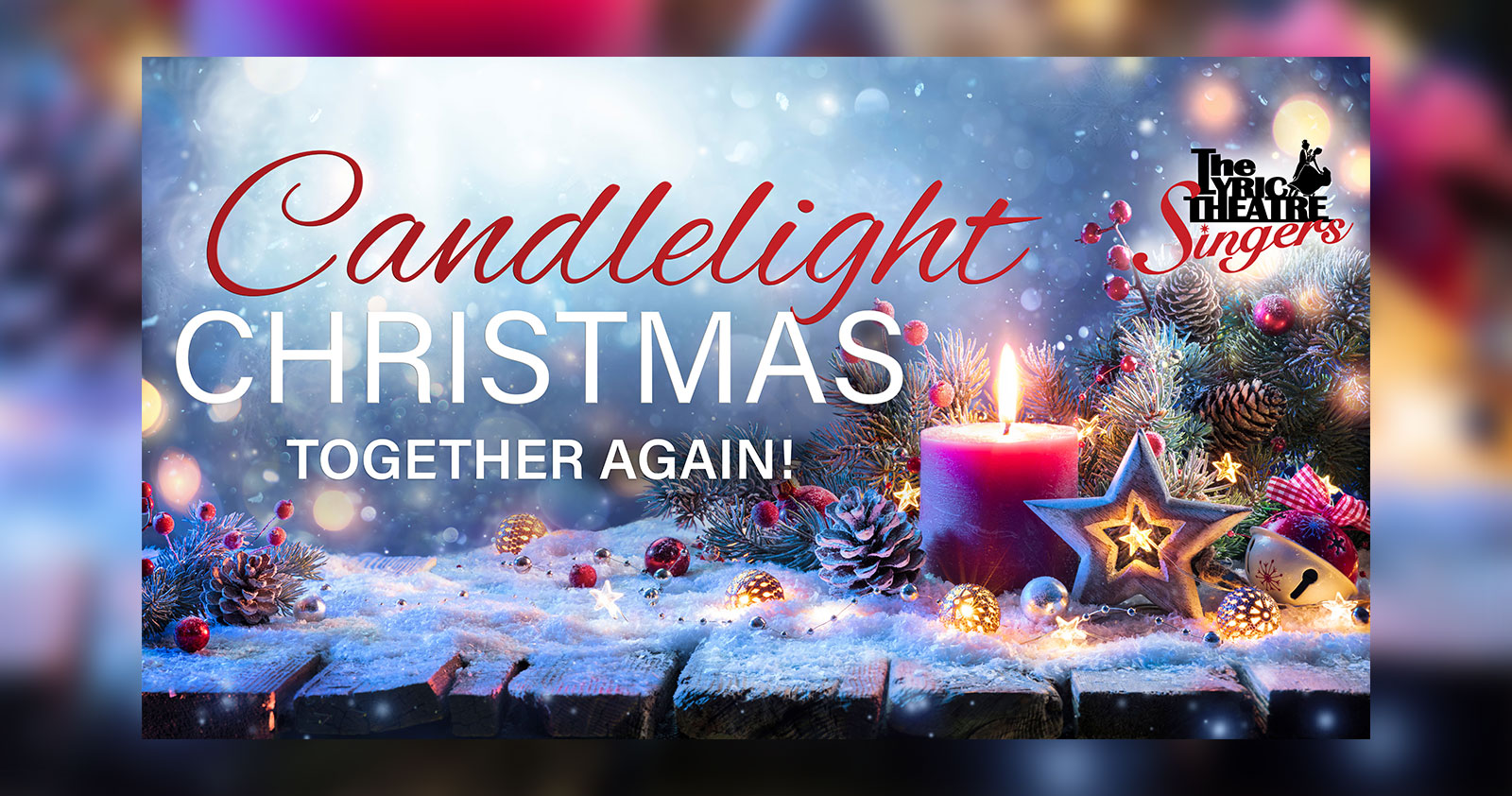 The Lyric Theatre Singers return with a reimagined and exciting virtual version of their beloved Christmas event.
Candlelight Christmas Together Again! will be streaming and free to watch on Facebook and YouTube Live, from December 16th – 19th, 2021. Subsequently, the event will be available to view on-demand throughout the holidays.
Bob Bachelor, Artistic Director and 2020 recipient of the Jean-Pierre-Guindon prize, has prepared yet another magical program for eager audiences. From the likes of Irving Berlin to a moving rendition of "What Child is This?", the concert is filled with Christmas joy for young and old! Singers from Montreal found their sound again as in-person rehearsals finally resumed—with COVID protocols in place—while Singers from Saskatoon and Washington DC connected with the group via online rehearsals.
Bob Bachelor felt it important to reach out to Lyric's extended family: the alumni community that has given so much to Lyric over the years. The Lyric Theatre Singers Alumni Chorus agreed to lend their voices to the project and sent in video and audio files. A nostalgic and timeless musical number is the result, bringing a total of 60 voices from the past and present of The Lyric Theatre Singers together again!
Together Again! – 2021-22 Fundraising Campaign
The Lyric Theatre Singers have stayed active, connected, and innovative during the pandemic. However the absence of revenue, which adds to the uncertainty of what lies ahead, continues to be a concern. The generosity of its supporters is crucial in order to create solid financial footing to enable work on engaging musical projects to continue once regular performances resume. All donations – large or small – will be gratefully accepted and those able to donate $25 or more will receive a tax receipt. Donations can be made at https://thelyrictheatre.ca/support-us/donate.
SHOW DATES & TIMES
Thursday, December 16 – 7:30PM
Friday, December 17 – 7:30PM
Saturday, December 18 – 4:30PM
Sunday, December 19 – 4:30PM

Cash donations and non-perishable goods will be gratefully accepted for THE/LE DÉPÔT.