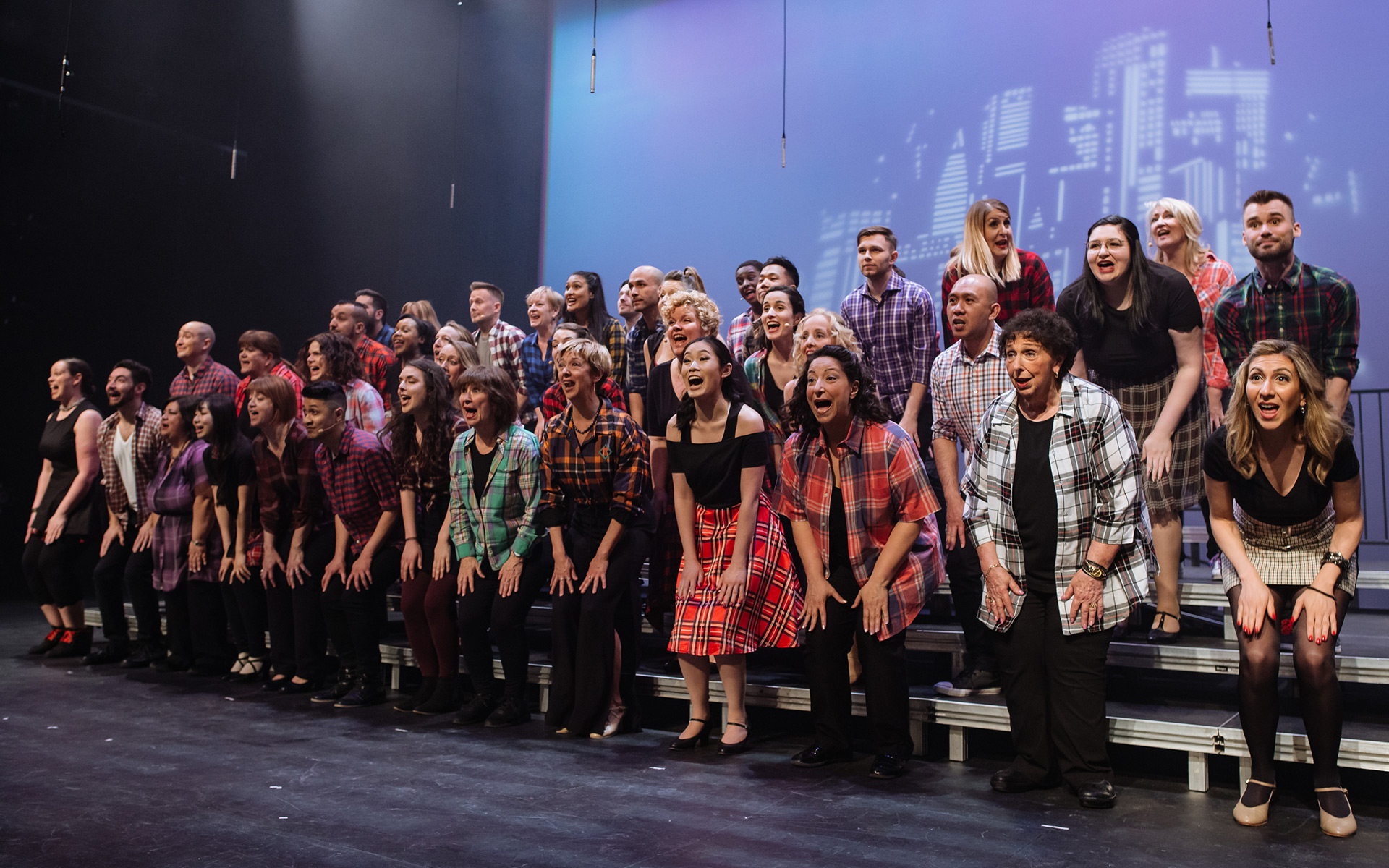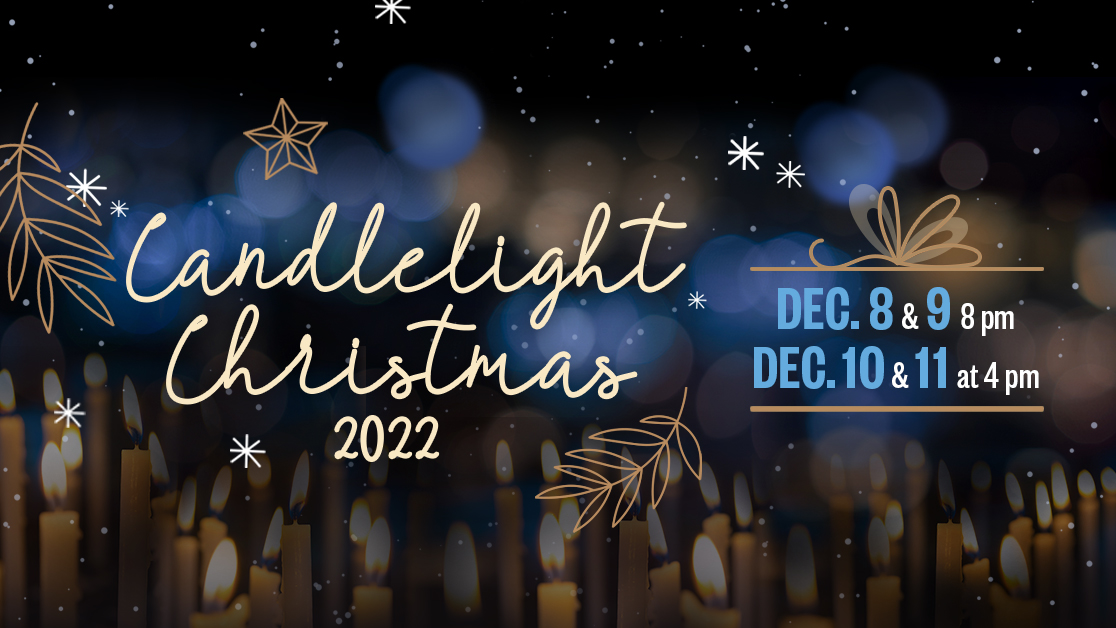 The Lyric Theatre Singers Return to
Live Concerts with Candlelight Christmas 2022
The Lyric Theatre Singers make a much anticipated return to Concordia's Loyola Chapel for their first in-person concert since 2019. Tickets are now on sale for 4 performances of Candlelight Christmas 2022,  from December 8th to 11th.
Artistic and Musical Director, Bob Bachelor, was thrilled to welcome new singers to the group for the first time since 2019. "Since we began rehearsing in September, there has been a strong sense of renewal among the Singers especially as we have welcomed several new members into the group. The energy is high, and the mood is bright as we rediscover the joys of singing together once again." These 15 new Singers have joined 35 returning members, bringing the vocal ensemble to 50 voices.
Bob continues to be in great company with returning Assistant Musical Director, Martin Kaller, and Rehearsal Pianist, Chad Linsley by his side.
Audiences can expect our traditional candlelit concert, with new and familiar holiday tunes alike. You will enjoy a surprising arrangement of the classic Ding! Dong! Merrily on High, Mark Brymer's jazzy Holly Jolly Santa Claus, and soaring melodies imagined by composer Kim André Arnesen.
"It is our hope that our audience will experience a few moments of peace, reflection and joy as we offer them our musical wishes for a wonderful holiday time!" – Bob Bachelor
The Lyric Theatre Singers return to Concordia's DB Clarke Theatre on June 11, 12 and 13 to present its 30
th
Broadway Revue! The highly anticipated show will feature 40 performers under the direction of Bob Bachelor and Cathy Burns. This celebration of Broadway music is sure to entertain and dazzle!
Only 4 performances !
Thursday, June 11, 8pm Friday, June 12, 8pm Saturday, June 13, 2pm Saturday, June 13, 8pm
DB Clarke Theatre
1455, De Maisonneuve Blvd. W. Concordia University, Downtown Campus Metro Guy-Concordia – Indoor parking across the street Reserved Seating – Wheelchair Access
Tickets on sale soon !
From December 5th to 8th, Bob Bachelor and the Lyric Theatre Singers will present CANDLELIGHT CHRISTMAS 2019, the ensemble's annual concert of seasonal songs from around the world, one of Montreal's most popular holiday events. Tickets are now on sale for the 4 performances that will be held at Concordia University's Loyola Chapel.
The program will feature a unique and wide assortment of musical styles and innovative arrangements. The Singers, a diverse group of all ages and cultural backgrounds, rise to the challenge to deliver an eclectic mix of merry music, another joyous holiday experience for the whole family!
Show Dates & Times
Thurs. December 5: 8:00 PM
Fri. December 6: 8:00 PM
Sat. December 7: 4:00 PM
Sun. December 8: 1:30 PM
Venue
Loyola Chapel
Concordia University
7141, Sherbrooke St. West
Map
Metro Vendôme, Bus 105
$6 Campus Parking adjacent to Chapel
General Admission – Wheelchair Accessible
Tickets
$33   Adults
$30   Students/Seniors
$16   Children 12 yrs & under
Box Office

Cash donations and non-perishable goods will be gratefully accepted for THE/LE DÉPÔT.