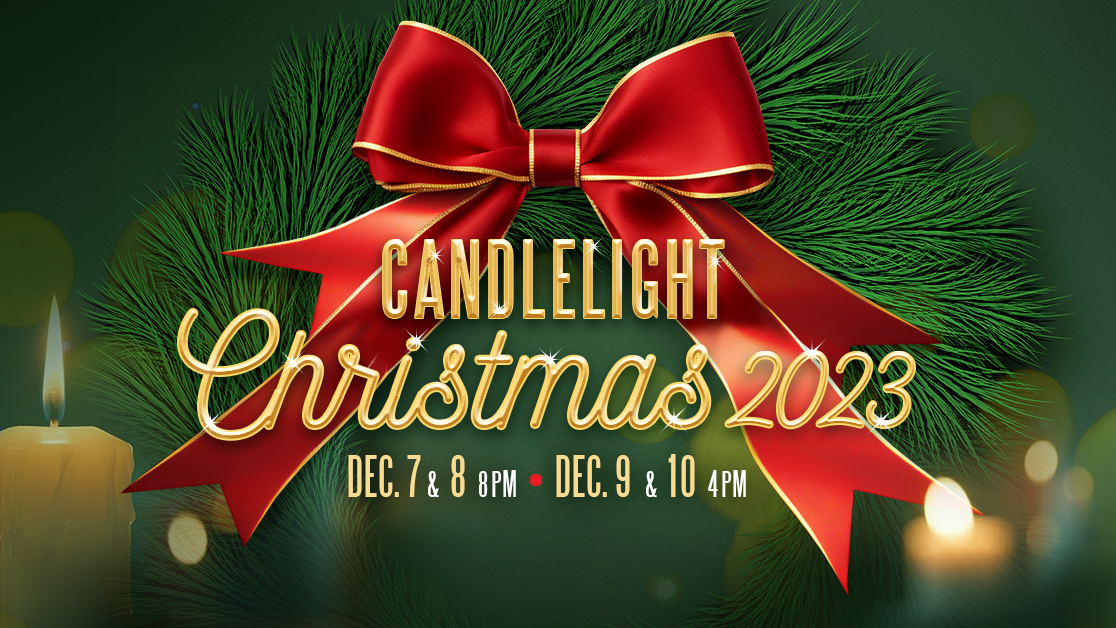 Candlelight Christmas 2023 Promises to be Another Enchanting Holiday Celebration for All to Enjoy!
Candlelight Christmas 2023 will light up the arrival of the Holiday season from December 7th to 10th. Artistic and Musical Director, Bob Bachelor and 46 Lyric Theatre Singers look forward to welcoming audiences with a rich and varied repertoire of Christmas music from around the world! Bob continues to be in great company with Assistant Musical Director Martin Kaller, and Rehearsal Pianist Chad Linsley, by his side.
As tradition would have it, the Singers' voices and the warmth of their candlelight promise to illuminate Concordia's Loyola chapel during 4 shows only. Don't miss it!
Holiday tunes recognizable by their titles, will be sure to stun audiences with their brilliant arrangements by the likes of Kirby Shaw, Mark Hayes and Andy Beck, to name a few. Audiences can expect a range of carefully selected music from classical songs all the way to Broadway-style showstoppers, offering an inspiring repertoire sure to delight all music-lovers.
Don't Miss The Lyric Theatre Singers' Return!
Our Time: A Broadway Celebration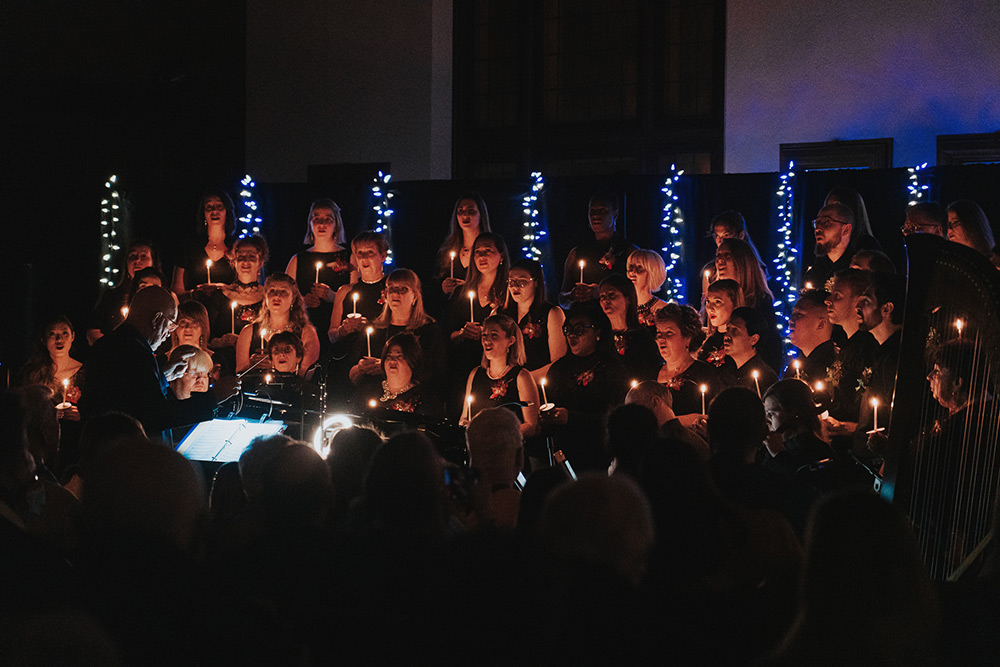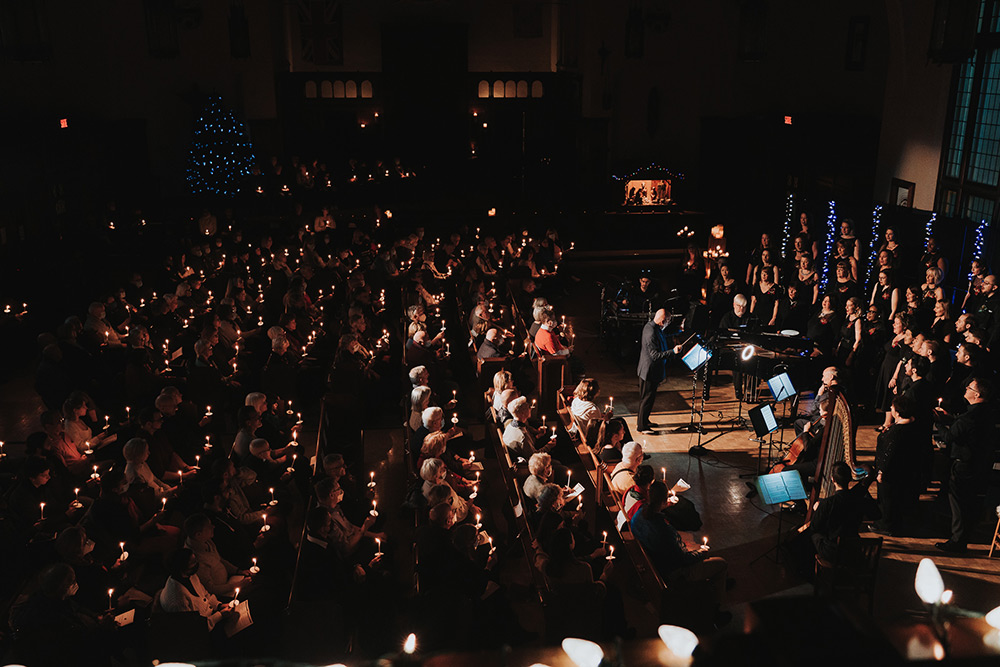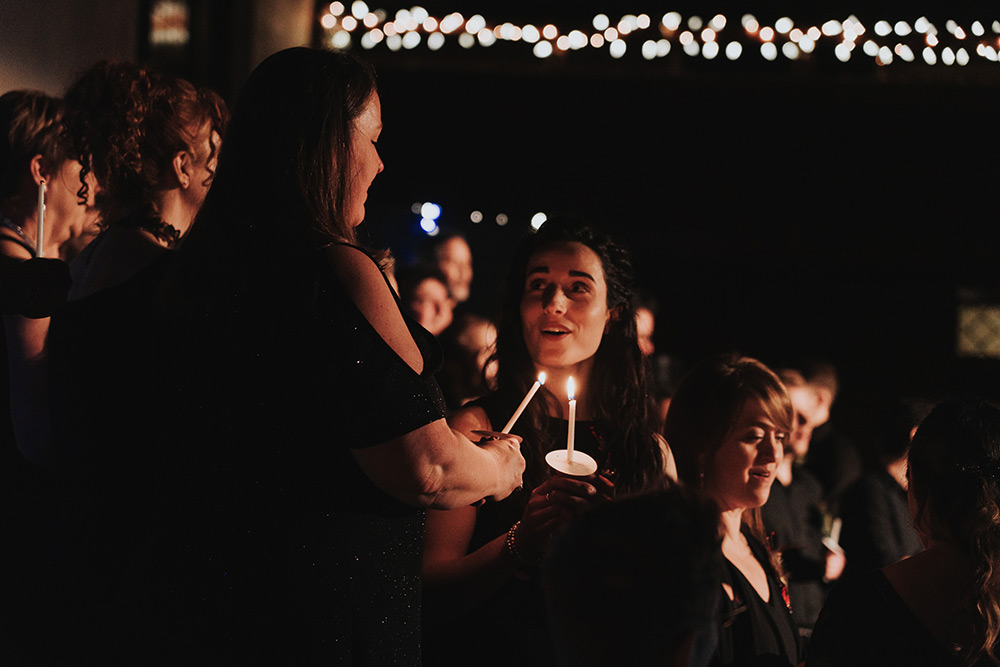 "It is our hope that our audience will experience a few moments of peace, reflection and joy as we offer them our musical wishes for a wonderful holiday time!"
– Bob Bachelor
SHOW DATES & TIMES
Thursday, December 7 – 8:00 PM
Friday, December 8 – 8:00PM
Saturday, December 9 – 4:00PM
Sunday, December 10 – 4:00PM
Click below to get your tickets today!
VENUE
Loyola Chapel, Concordia University
7141, Sherbrooke St. West
Vendôme Metro, 105 Bus
$6 Campus Parking adjacent to the chapel
General Admission
Wheelchair accessible
TICKETS
$38 Adults
$35 Students / Seniors
$18 Children 12 yrs. & under
BOX OFFICE
Phone: 514-743-3382
Email: lyrictheatreboxoffice@gmail.com
Cash donations will gratefully be accepted for The Depot.