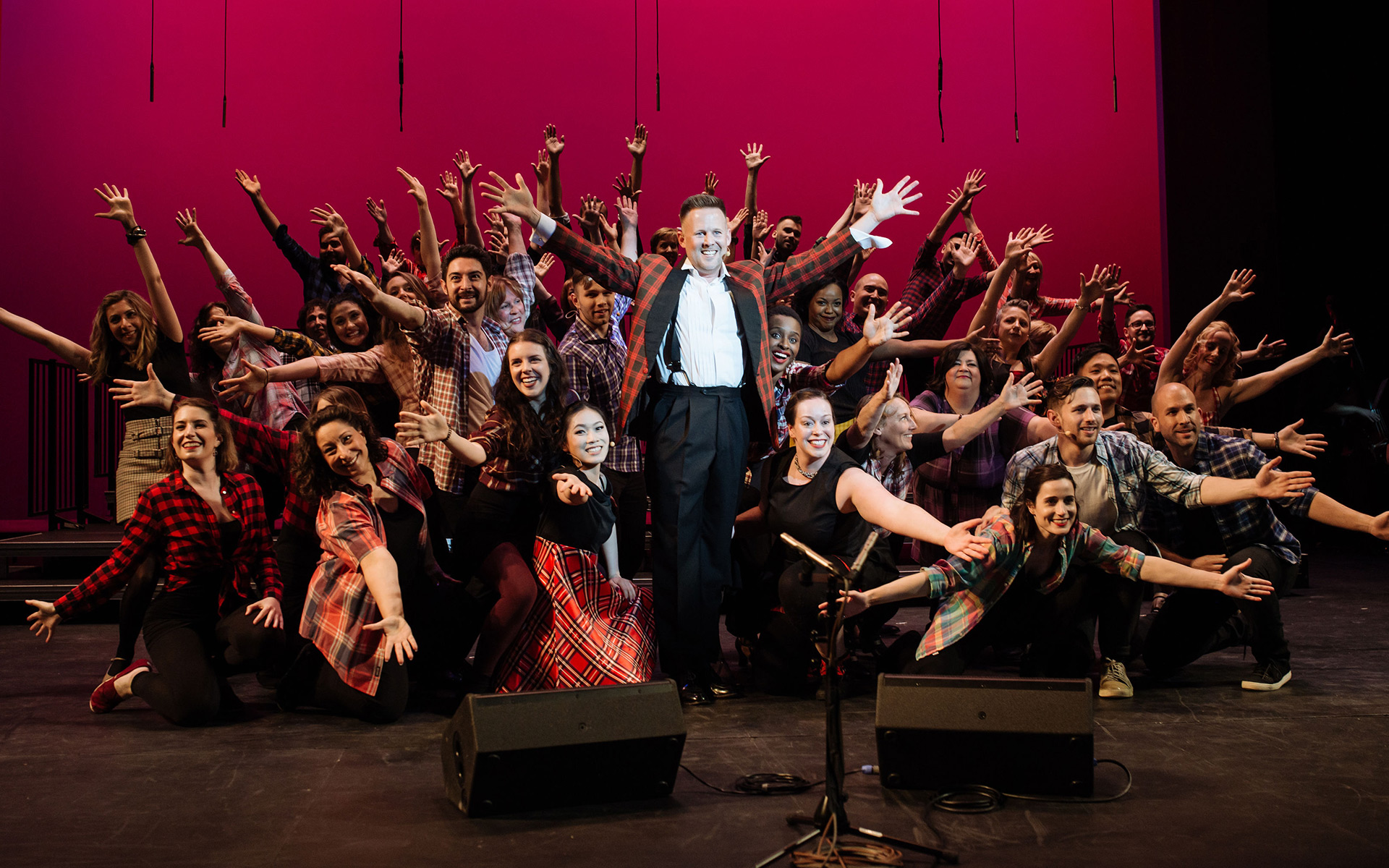 About The Lyric
Theatre Singers
The Lyric Theatre Singers consist of over 40 singers from a wide variety of backgrounds who share a passion for singing and performance.
At its helm is a professional and inspiring team of directors presiding over a creative community dedicated to working hard, improving musicianship, and delivering shows to be proud of.
The Singers reflect the diversity of our society and world. This diversity distinguishes members of the group in many respects, but their common love for musical performance binds them together. Lyric is much more than a vocal ensemble; it's a devoted team and family unit that provides outlets for individual talents to take center stage in a supportive environment.
As you might expect, Lyric Singers maintain busy lives outside of rehearsals and shows. Among their ranks are engineers, teachers, students, lawyers, scientists, marketers, parents, and grandparents, all of them willing to share their abilities to the benefit of the group. Some are seasoned theatre pros; others are new, curious voices. Together these members make up the rich fabric and tradition of the Lyric Theatre Singers, who have charmed audiences since 1990.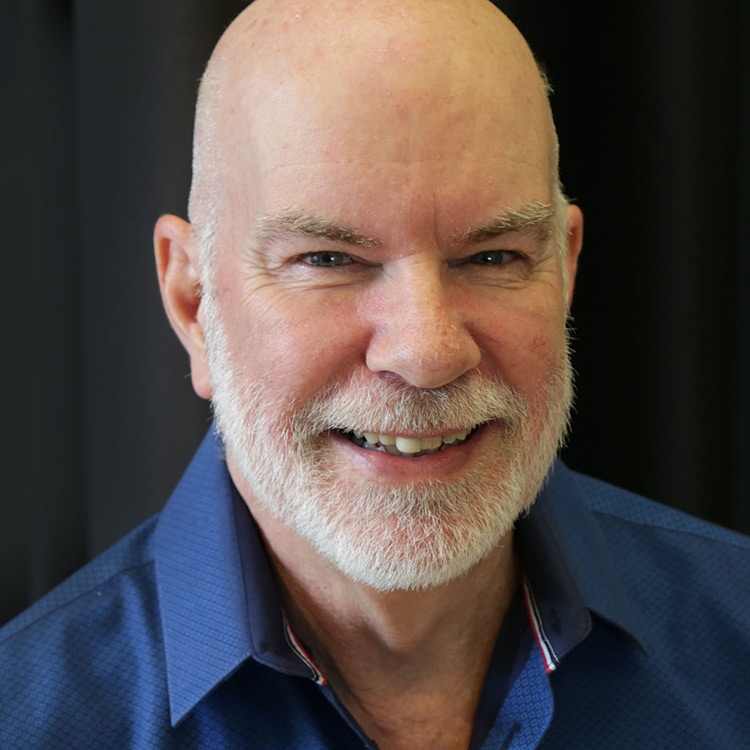 Bob Bachelor
Artistic Director
Across decades of a storied career in the arts and education, Bob Bachelor has become synonymous with Broadway and choral singing in Montreal. After his early musical training at the renowned St. Michael's Choir School in Toronto, Bob continued his studies at McGill University, where he completed both his Bachelor of Music and his Diploma in Music Education. Over the years Bob studied under and worked with acclaimed composers/choirmasters Wayne Riddell and Patrick Wedd.
In addition to founding The Lyric Theatre Singers in 1990, Bob has directed several Lyric Theatre stage productions. His choral and ensemble direction have received high praise in such shows as Company, Evita, The Music Man, Guys and Dolls, Oliver!, and the 2012 production of Curtains. He has lent his expertise in Broadway and choral singing to several Montreal-area workshops and remains an in-demand authority on vocal performance, reflected in his adjudication for CBC/Radio Canada's National Choral Competition.
Education has always struck the highest note in Bob's life. For several years he worked at St. George's High School of Montreal as a music and drama teacher. He has also taught at the prestigious Collège Vincent D'Indy and John Abbott College. Bob also served as one of the principal leaders at CAMMAC's summer music camp at Lake MacDonald, where he directed a Broadway chorus and gave workshops on music interpretation and character development. Many of Bob's students, from all age groups and backgrounds, have gone on to successful careers in music or theatre. 
As a performer, Bob has sung with The Tudor Singers of Montreal and Musica Orbium. Now he occasionally joins his beloved Lyric Theatre Singers on stage for surprise appearances. Bob divides time between Montreal and Victoriaville, where he stays busy researching music and tending to his garden.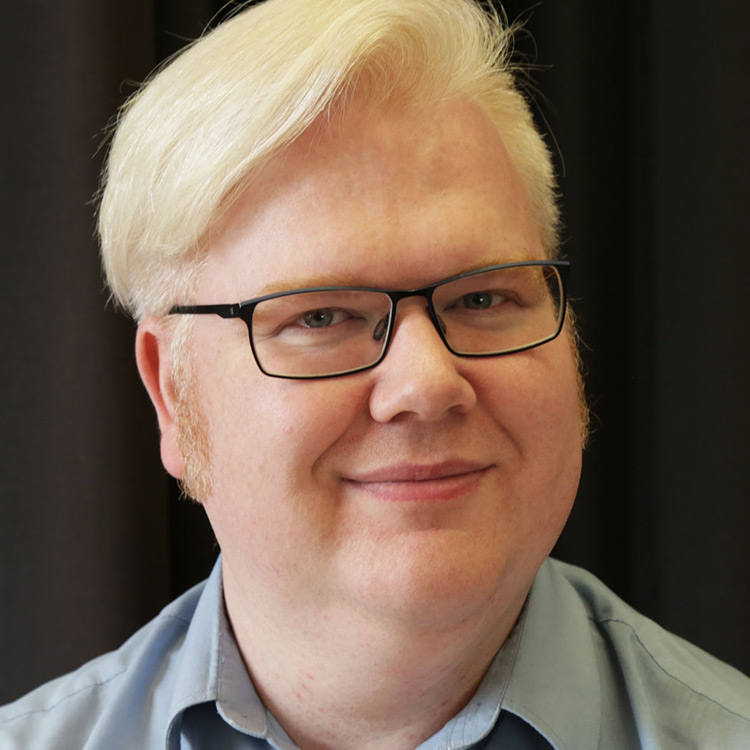 Chad Linsley
Accompanist
Chad Linsley is one of Montreal's most sought-after collaborators "in the service of the songs." Described as a "discreet and delicate pianist" with "layered poignancy," he has distinguished himself as a skilled and dynamic musician.
Even in his early years, Chad was active in the local music scene of his home province of Saskatchewan. His first band, The Jazz Ambassadors, opened for Peter Gzowski's final broadcast of Morningside on CBC Radio. In 1998, Chad moved to Montreal to study at McGill University where he performed, recorded, and toured with the McGill Jazz Orchestra under the direction of Gordon Foote. Among his teachers were Jan Jarczyk, Tilden Webb, Wray Downes, Jeff Johnston, Andre White, and Tom Plaunt. 
In 2004, Chad traveled to China with Juno Award-winning drummer Jim Hillman and bassist Brian Hurley. Other accolades include his performance at the 2009 Festival international de jazz de Montréal, where he was nominated for the General Motors Grand Jazz Award and the CBC Galaxie Rising Star Award for his debut album of original compositions titled Slideshow. 
Chad has performed and recorded with the legendary Ranee Lee and can be heard on Mike Rud's Notes on Montreal with vocalist Sienna Dahlen, winner of the 2014 Juno Award for Vocal Jazz Album of the Year. In 2015, Chad also accompanied vocalist Renée Yoxon in the release of Impossible: Live at Musideum.
As an accomplished arranger, he has arranged well over a hundred pieces for Musicnotes.com, the world's largest e-commerce sheet music retailer and publisher. His work as an educator has earned him teaching awards from McGill's Schulich School of Music, and he has also lectured at Brandon University. Chad is now based in Montreal with his wife, Marie-Claire Saindon, an award-winning composer. He teaches at Vanier College and McGill University.