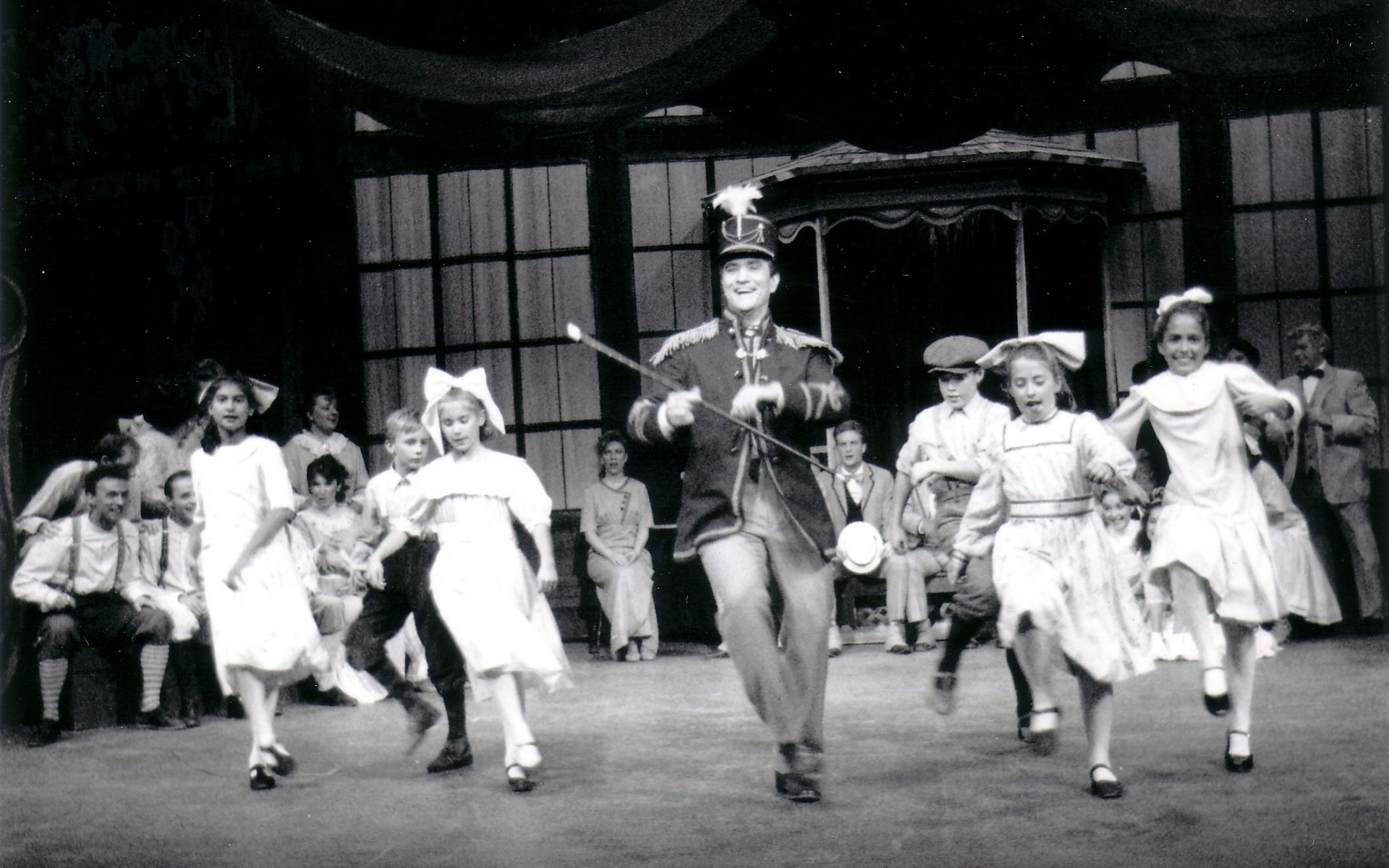 Our History
Few community theatre companies can claim a legacy like that of the Lyric Theatre – over 50 years and counting of high-quality musicals, revues, and Christmas concerts.
Founded on Montreal's West Island in 1965, the Lyric Theatre began as a producer of annual book shows. 32 Lyric musicals hit the stage between its inaugural year and 1997, including classics such as The Music Man, Fiddler on the Roof, A Funny Thing Happened on the Way to the Forum, Evita, and many others.
For over twenty years the Lyric Theatre put on productions at venues such as the John Rennie and John XXIII high schools, but in 1986, the ensemble found a new home in Montreal's premiere English-language theatre facility, Centaur Theatre, until its performance of Company in 1997. Since then the Singers have filled the seats of several popular Montreal venues, including the Rialto Theatre, Tudor Hall, and Concordia University's Oscar Peterson Hall and D.B. Clarke Theatre.
After years of staging successful musicals, the Lyric Theatre sought to evolve past its rich tradition of stage productions. In 1990, it launched a second performance division, the Lyric Theatre Singers, to create original and dynamic Broadway revues and Christmas concerts. Under the direction of founder Bob Bachelor, the Singers soon became an award-winning vocal ensemble reputed as the foremost interpreters of Broadway, jazz, and choral music in Montreal. The transition from musicals to revues marked an exciting new challenge for the Lyric Theatre, as the Singers regularly blend over 30 songs into each seamless program, pleasing die-hard Broadway buffs and casual music fans alike. Audiences enjoy renditions from diverse shows and composers including Chicago, West Side Story, Hamilton, Notre-Dame de Paris, George Gershwin, Irving Berlin, Stephen Schwartz, and Sara Bareilles. Lyric's annual Christmas concert–which honours wintertime classics yet also serves up exciting new arrangements–has become a Montreal mainstay in its own right.
The rarity of a vocal ensemble with the skill sets to perform both choreographed Broadway shows and Christmas concerts–from memory–is not lost on audiences: the Lyric Theatre Singers are regularly invited to take part in community and commercial projects. Some of these include:
Guest artists at Le Festival de Lanaudière, Le Festival des Arts de St-Sauveur with Robert Marien, the EMSB Annual Christmas Concert, and a collaboration with l'Ensemble Vocal Extravaganza;
Christmas and Broadway concerts at Hudson Village Theatre, for the Town of Mount-Royal, la Salle Bourgie, and at the Rialto Theatre;
Fundraisers for the Montreal Lakeshore University Women's Club, Montreal Children's Library, the Vanier College Musical Instrument Fund, and The NDG Food Depôt.
These and other performances reflect the dedication and talent that the Lyric Theatre prides itself on. No matter the type of production–musical, revue, or Christmas concert–its focus has always been and remains on superior production values and the enjoyment of music.