Play a major role in Lyric's success, donate today!

Those who know The Lyric Theatre know that it is a creative community dedicated to working hard, improving musicianship, and delivering shows to be proud of. The donations we receive from you help us to achieve these goals and to assist a devoted team that provides outlets for individual talents to take center stage in a supportive environment.
We hope that you will consider playing an active role in Lyric as one of our valued supporters.
Lyric donors receive benefits!
See the chart below explaining the donor benefits available for each contribution level.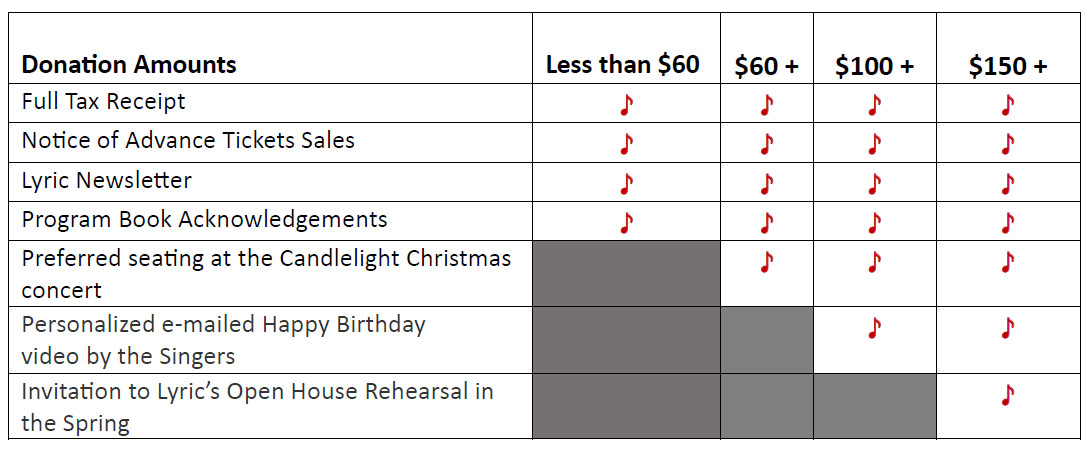 All donations, big and small, will make a tremendous difference. Thank you!

Credit Card: Fill out the form below.
Click here to print and fill out the donation form and send with your cheque to:
The Lyric Theatre
c/o Louise Dorais
316 Leacross
Mont-Royal, QC H3P 1M1