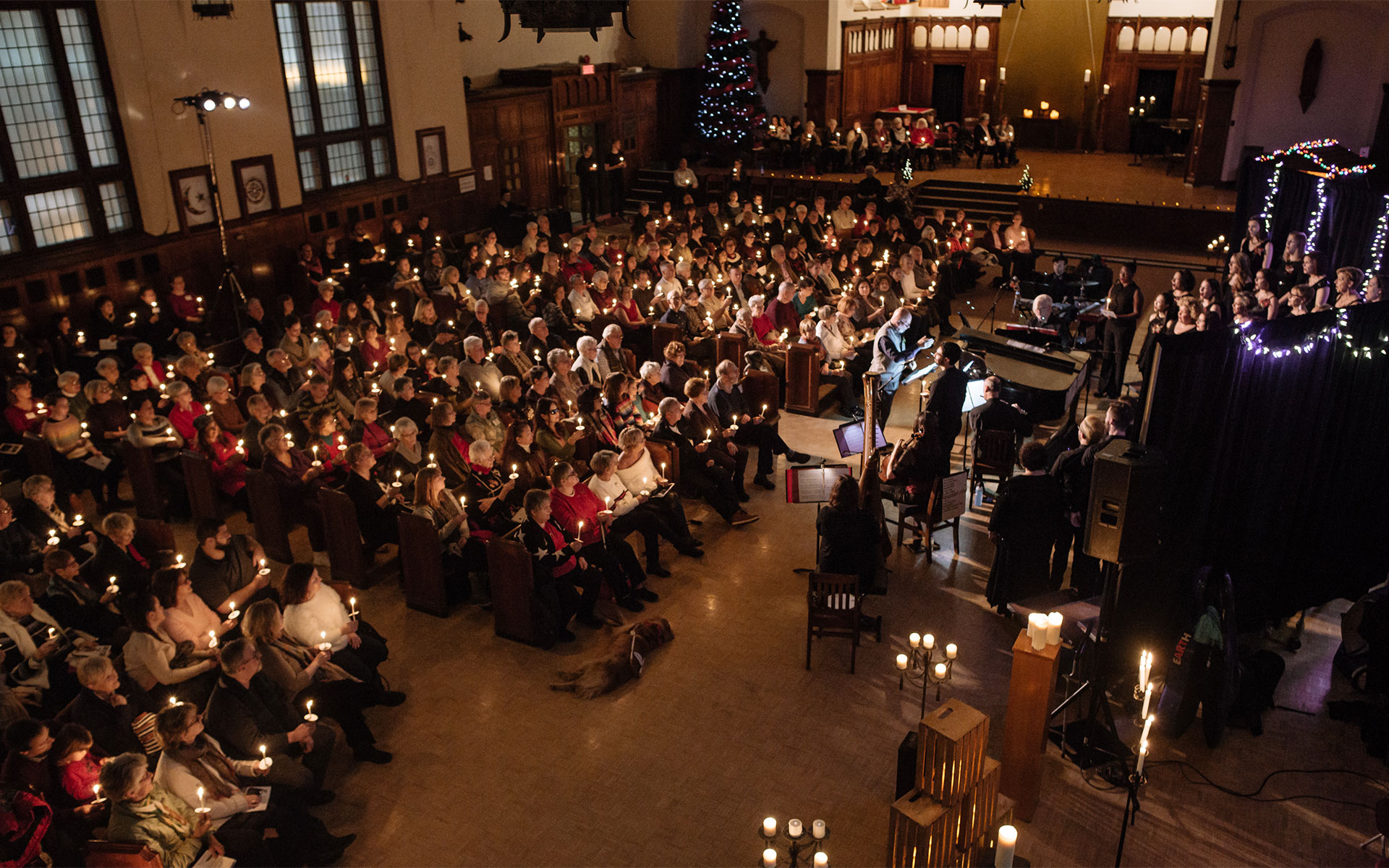 Our Mission
The mission of the Lyric Theatre is to bring Montreal audiences together around top-quality music.
We fulfill this mission by providing finely tuned musical theatre and Christmas performances at affordable prices, connecting community members through a shared love of song and dance.
The Lyric Theatre Singers' annual Broadway revue celebrates the rich legacy of musical theatre while showcasing its latest trends, and our popular Christmas concert unofficially kicks off the holiday season for thousands of Montrealers. Both shows earn rave reviews and the admiration of audiences across the region.
Committed to diversity and opportunity, we foster chances for local talents to shine regardless of age or background. Our creative process allows singers to develop their craft under a team of dedicated leaders, promoting arts education and appreciation that last a lifetime. Always adding members and charting new artistic grounds, we preserve the past yet ask, "what's next?"
A city like Montreal deserves, indeed demands, many outlets for artistic expression. Our dedicated following of audiences, donors, and volunteers have woven Lyric into the very fabric of Montreal. By sustaining our notes year after year, The Lyric Theatre Singers add harmony to the lives of countless citizens with each performance.